A policy of producing consumer goods that rapidly become obsolete and so require replacing, achieved by frequent changes in design, termination of the supply . of spare parts, and the use of non-durable materials.

https://www.lexico.com/en/definition/planned_obsolescence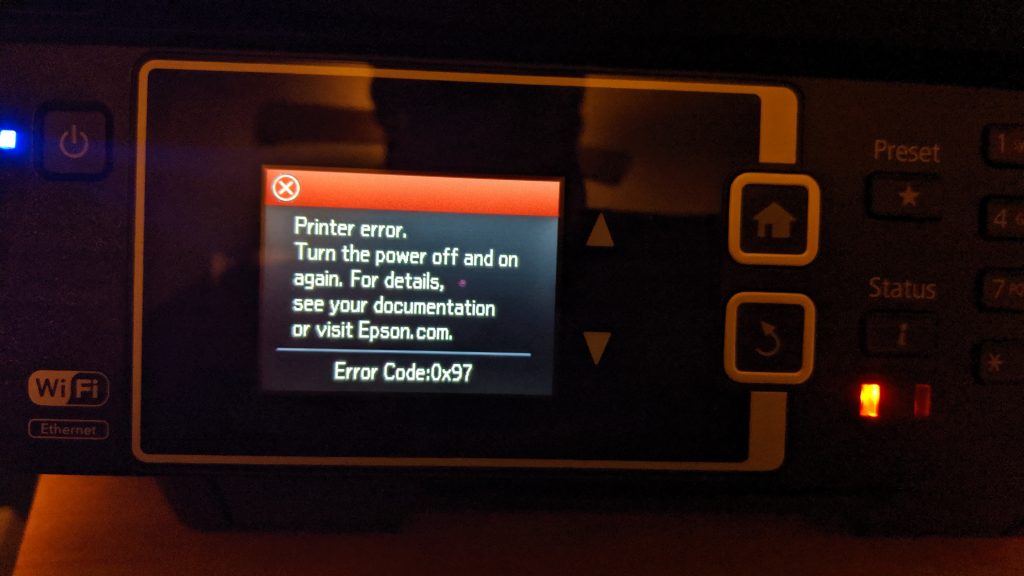 It's been three weeks or more since my Epson Workforce 3620 started dying on me. I have the new printer installed and ready but I'm still able to limp along with the Epson. I thought it would be useful to give my thoughts on shopping for a new printer.
Picking a Printer
What brand is best? Laser or Inkjet? How much should I budget for a new printer?
To answer these questions you should first consider the job requirements you need independent of any brand name.
Print volume – Whether you are a home user who only prints a few pages per month or business user printing hundreds of pages.
Color – Do you need/want to print color? How about photo printing?
Connectivity – USB, Wifi, Wired ethernet. Wifi connected printers can be placed anywhere within wireless range to be the most convenient. They also support printing from more devices.
Special features – Fax, duplex printing, cloud printing, multi-function capabilities
The Warranty
If you made your list of required features and capabilities and did your research. You should now have a short list of what brand and model printer would work for you. One year manufacturer warranties are standard for every brand. All brands are manufactured over seas and outsourced. Buying an extended warranty becomes the consumer's only recourse to ensure products last a reasonable length of time.
Office Depot/OfficeMax offers their Two-year product guarantee. Two years proved to be too short for me, but if you end up buying from OD then it is better to have it. Amazon offers warranty protection from Asurion for up to four years. While I was price shopping, I saw that a four year term was available and my decision was made then. Where ever you end up buying from, I recommend getting the longest term offered.