Retail support for Windows 7 is ending in January 2020. This means that your Windows 7 computer will no longer receive security updates from Microsoft. It does not mean that your computer will stop functioning in January. So if you want to keep using your computer just as you are then there is nothing for you to do.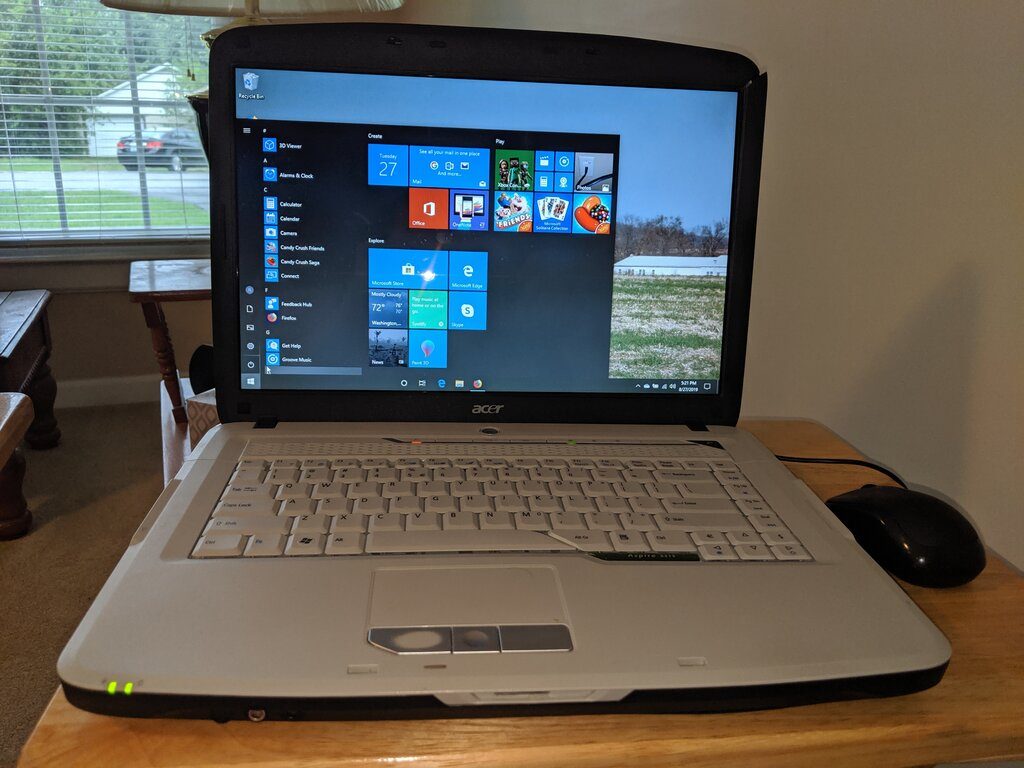 However, there may be advantages to upgrading Windows systems, Windows 7 and older. No payment to Microsoft is required to upgrade if you are upgrading a system with a valid Windows license. With very old Windows OSs you might run into incompatibilities with modern websites and software. If you are willing to deal with slow performance, upgrading can allow an old computer to surf modern websites. The laptop pictured originally had Windows Vista (circa '06 – '09) installed and it accepted Windows 10 quite well even though it does run slowly.
Before doing the upgrade there are some caveats, the first being that since we are working with old hardware the customer has to accept the possibility that hardware failure could occur at any time after a successful upgrade. The second is that the upgrade might fail due to incompatible drivers, etc. In this instance I would quit the installation, reinstall with the original OS, and return it to the customer. For almost all computers running Windows 7 the upgrade is encouraged and can happen smoothly. For older computers (Windows XP/Vista) I would ask the customer to name a specific task that they can't do now. So that a successful upgrade could be tested and verified.